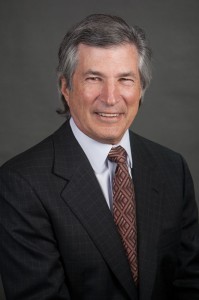 Additional:
Michael Gordon, M.D. is a board-certified and award-winning ophthalmologist at Gordon Schanzlin New Vision Institute in San Diego, specializing in laser refractive LASIK, PRK and cataract procedures. With over 35 years of experience performing LASIK and other vision correction surgeries, Dr. Gordon is widely recognized as a pioneer in vision correction and a leader in the field of refractive surgery. His notable achievements include performing the world's first all laser High Definition Wavefront-guided laser surgery, and being the first surgeon to correct nearsightedness using the Summit excimer laser.
Dr. Gordon shares his extensive knowledge of vision correction by teaching other eye doctors, as well as publishing and lecturing at medical conferences all over the world. While serving as a role model to other eye surgeons, he also never stops seeking out new developments and advanced techniques that can benefit his patients and he has traveled world-wide to learn from other leaders in the field.
Dr. Gordon works to bring safe and effective vision correction procedures to the field of ophthalmology by serving as lead investigator in several FDA clinical trials. His outstanding work in refractive surgery was recognized by the American Academy of Ophthalmology when they awarded him a distinguished Achievement Award.
Address:
8910 University Center Lane
Suite 800, UTC
La Jolla, San Diego, CA. 92122
Education:
Medical Degree, School of Medicine, State University of New York at Buffalo
Ophthalmology Residency, University of Colorado Medical Center, Denver
Fellowship in Corneal and External Diseases, University of California, San Diego
Certifications and Affiliations:
Founding Board Member of the International LASIK Institute
Member, Medical Advisory Board, IntraLase
Board Certified by the American Board of Ophthalmology
Member, American Academy of Ophthalmology
Member, International Society for Refractive Surgery
Member, American Society for Cataract and Refractive Surgery
Member, American Medical Association
Member San Diego County Medical Association
Member, Medical Advisory Board/Investigator, Anamed
Medical Advisory Board :
Refractec
IntraLase
Revision Optics
Presbia